It's time for festive family fun! This is how to get the party started this Christmas. We've got everything from crafting cards, to movie nights, to festive games. Get the party started with this selection of fun festive activities!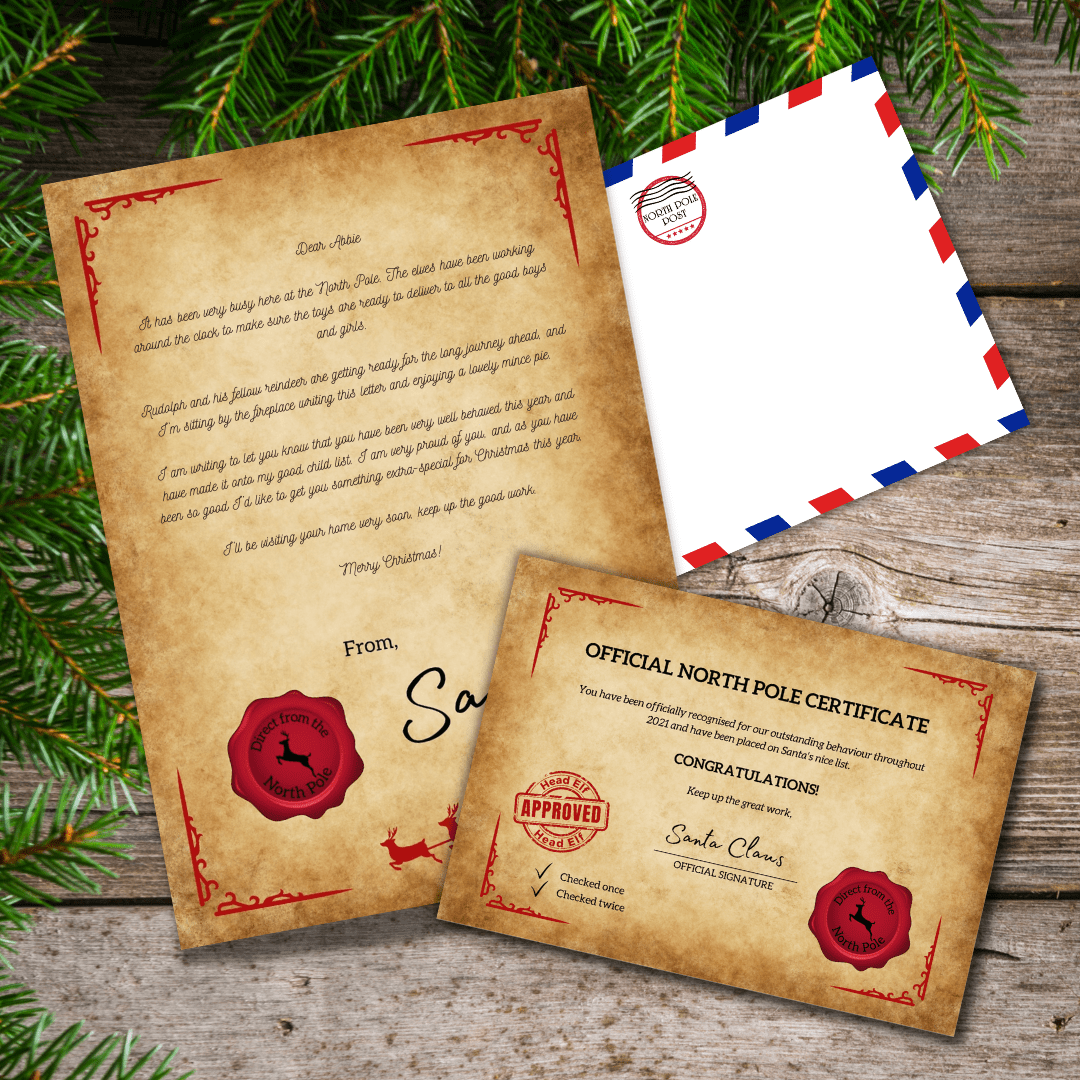 Make Santa Letters
Get crafty this Christmas! Making your own homemade Santa letters is a fun, festive activity for the whole family. All you need is some paper, colourful pens, and any other decorations you want to add. Santa loves receiving letters from children all over the world. He likes to know all the good things children have done, what presents they would like to receive, and what their favourite thing about Christmas is.
Delivering a homemade Santa letter also shows him that your children are polite and considerate. They don't just care about presents, they also love spreading the Christmas spirit! After you've finished making your Santa letters, it's time to wait for their letter from Santa! 
Decorate the Tree
Nothing gets the Christmas party started quite like a beautifully decorated Christmas tree! This year spend a cosy evening decorating the Christmas tree with your whole family. Play your favourite Christmas songs, make a warm fire, and let the party start!
Don't forget to check out our full blog on how to replant your Christmas tree!
Christmas Dinner Party
Host a dinner party this year and celebrate the magic of Christmas. Make your favourite festive food and drinks. You can decorate your dinner table with lovely Christmas decorations to make it extra special. Invite your friends who you don't usually spend Christmas day with. You'll get an opportunity to share delicious Christmas food and enjoy the festivities. It's almost like having two Christmas dinners. Lucky for some!
Christmas Movie Night
Bring the popcorn, it's time for Christmas movie night! Spend a night at home with your loved ones watching Christmas movies. Gather your favourite movies and a selection of Christmas snacks and desserts. Make sure you've got plenty of blankets and comfy seats for your guests. Let the night slip away as you watch the Christmas classics. This is guaranteed to be a fun evening you won't want to end! 
Christmas Charades
It's Christmas charades! This isn't charades as you know it. Instead of the classic charades, this is Christmas themed. Common charades include; the Grinch, Elf on the Shelf, Silent Night, Rudolf, a wreath, a snowman, and mistletoe. This is such a fun Christmas game to play at your party. It'll get everyone socialising, laughing, and having a jolly good time.
You can make your own Christmas charades at home. All you need is some paper, a pen, and a big bowl to put all the charades in. Divide your group into teams and let the party begin!
Secret Santa
Secret Santa is one of our favourite ways to get the party started. Your friends and family will be randomly assigned a person to give a gift to. The person won't know who they're getting a gift from until it's given to them. It's a good idea to set a budget for the presents so everyone is on the same page.
Secret Santa is a fantastic way to bring everyone together and share the joy of giving. It's so much fun to see what gifts people choose and what people receive. Secret Santa will bring a smile to everyone's face at your Christmas party. Nothing screams festive fun like Secret Santa. 
Christmas Carols
Carolling is one of the best ways to get into the Christmas spirit. Gather your friends for a carolling trip around the neighbourhood. You'll need a portable speaker, a set of songs you know and love, and some warm clothes to keep you toasty warm. Now, it's time to knock on your neighbours doors and greet them with a smile and a song. After you've finished carolling, settle in for the night with a hot chocolate and a burning fire.
We've created a whole list of traditional things to do at Christmas!
Decorate Gingerbread Men
Gingerbread men are a crafty Christmas tradition! It's so much fun to bake a batch of delicious gingerbread men, decorate them in Christmas colours, and then share them with your family and friends. The best part is that gingerbread men are super easy to make! The base is just a combination of flour, sugar, butter, and various spices!
You can decorate the gingerbread men with icing, sprinkles, chocolate, or sweets! Get creative and decorate the gingerbread men in beautiful Christmas inspired outfits. This will definitely get the Christmas party started!
Christmas Photobooth
Make memories to last a lifetime with a Christmas photobooth. You can easily hire a photobooth to your house or event venue for a modest price. If you want to party on a budget, you can also DIY a photobooth with a self-timer camera. Have some fancy dress costumes and Christmas hats on hand for your guests to play with while they're in the photobooth. If you're hiring the booth, you can especially request Christmas themed film rolls.
Christmas Themed Cocktails
Christmas themed cocktails will be sure to get the party started! Our favourite Christmas themed cocktail is a Cranberry Gin Fizz. It's made with sugar, frozen cranberries, gin, soda water, and orange. Or you could choose one of the classics like Amaretto Sour, mulled wine, or boozy eggnog. You can also make these cocktails alcohol free. Yum!
Build a Snowman
Build a snowman with the whole family this Christmas! Building a snowman is a great time to have fun, enjoy each other's company, and bond as a family. Top off your new snowman with a carrot nose, stick arms, and button eyes. Is there anything more festive than a snowman? At the end of the day, you can have a much needed family snowball fight! That'll definitely get the party started! 
Christmas Dance Party
It's time to dance! Play your favourite Christmas tunes and start dancing! After a long year, you deserve to let loose a bit. Make a playlist of your favourite upbeat Christmas songs, set up a dance floor, and hang a discoball. Your guests, young and old, will love this fun festive activity.
We hope you've enjoyed our favourite ways to get the Christmas party started! These are guaranteed to bring Christmas fun into your house. Now it's time to party the night away!